Proven record of vigorously protecting the
level playing field

competition demands.
Federal and state antitrust laws establish the baseline rules that encourage healthy competition between businesses while also protecting our free market economy. Some businesses try to get around those rules and rig the game in their favor, causing harm to ethical competitors and consumers. When that happens, proving the existence of anti-competitive behavior –and its economic harm—demands disciplined zealous representation.
Zimmerman Reed knows what it takes to successfully litigate claims for price-fixing, monopolization, bid-rigging, and other anticompetitive conduct. We take pride in the multiple recoveries we have helped governmental entities, small businesses, and individuals achieve for financial losses due to wrongdoers' anti-competitive conduct and unfair trade practices. We fight for our clients' rights and our arguments regarding antitrust laws have persuaded state and federal courts across the country.
Enforcement of these laws saves millions of dollars for consumers and businesses alike. Working together with our Consumer and Securities, ERISA + Financial Fraud practice areas, we understand the law and business issues required to show anticompetitive conspiracies to fix prices, restrict competition, and monopolize power. Together, we have a proven record of vigorously protecting the level playing field competition demands and ensuring that consumers and businesses have the opportunity to engage in a fair and efficient marketplace.
If you have questions about a current case or potential case, contact us.
Pork Antitrust
Zimmerman Reed is investigating allegations that pork producers have engaged in widespread price-fixing and other anti-competitive conduct.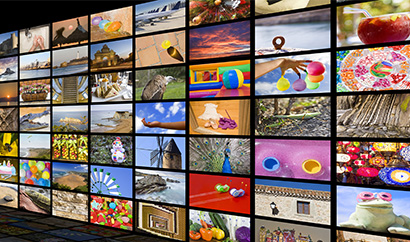 LCD Price Fixing
Represented the State of Mississippi, asserting consumer fraud and antitrust claims, and challenging the removability of a State's case under the Class Action Fairness Act. Collaborated with a coalition of attorneys general offices as we navigated this highly contested litigation, including defending the case in state court, federal district court, the MDL court, the Fifth Circuit, and the U.S. Supreme Court.
In re Vitamins Antitrust Litigation
Zimmerman Reed represented both direct and indirect purchasers of vitamin products used for both human and animal consumption, including porcine vitamins. The lawsuit alleged a long running international conspiracy to fix, raise and maintain the inflated prices of certain bulk vitamins and vitamin products. The case settled for $225 million.
Metoprolol Succinate End-Payor Antitrust Litigation
In a suit against AstraZeneca over its heart drug Toprol-XL, Zimmerman Reed represented the National Joint Powers Alliance, a company that supplies goods and services to school districts, cities, counties, and other governmental agencies. It alleged that AstraZeneca's manufacturing and marketing of Toprol-XL violated antitrust and deceptive trade practices laws, causing it to pay significantly higher prices for the drug. The case settled for $20 million.
Ovation Pharmaceuticals
The parties reached a settlement in June 2011 on behalf of hospitals, pharmacies and healthcare organizations who directly purchased Indocin or NeoProfen from Defendant Ovation Pharmaceuticals, Inc. and/or Lundbeck, Inc.