Your case becomes our cause, and we
stand beside you

.
It can be hard to know what to do—or who to trust—after a pharmaceutical drug or medical device causes injury or death. Many people find themselves asking, "Where do I even begin?"
Zimmerman Reed understands. We know how these kinds of injuries affect all aspects of our clients' lives. To help, we bring more than 40 years of experience to the fight for the rights of patients and families harmed by dangerous pharmaceutical drugs and medical devices. We have successfully represented thousands of clients in groundbreaking cases nationwide, including recoveries against some of the largest drug and device manufacturers in the country.
We know the legal process can feel overwhelming. We understand that. It's why we bring together a talented team of attorneys and professionals with diverse backgrounds who are experienced and ready to represent you. We tailor our approach to the unique needs of your claim and personal situation. Then, your case becomes our cause, and we stand beside you to make sure you have the strongest possible advocate speaking up for you and the harms you have endured.
If you have questions about a current case or potential case, contact us.
Paragard IUD
Representing women who have been injured because their Paragard IUDs broke upon removal.  In 2021, the Hon. Leigh Martin May appointed Zimmerman Reed to the Plaintiffs Steering Committee to help lead the litigation on behalf of all women pursuing claims.
Contact Us
Allergan BIOCELL Textured Breast Implant Lawsuits
Representing women injured by certain textured breast implants manufactured by Allergan. In 2019, Allergan issued a worldwide recall of all BIOCELL textured implants due to the risk of BIA-ALCL, a specific type of cancer linked to breast implants.
Contact Us
Exactech Hip, Knee, and Ankle Replacements
Representing people who experienced complications with certain hip, knee, and ankle replacements made by Exactech. Starting in 2021, Exactech began recalling certain hip, knee, and ankle replacements warning that improper packaging may cause a component to degrade over time, leading to bone loss, component fatigue/cracking, loosening, and the potential need for a corrective surgery.
Contact Us
Stryker Hip Replacements
Represented patients implanted with certain Stryker hip replacement components that were recalled due to an increased risk of fretting and corrosion, a condition that forced many patients to undergo revision surgery. Zimmerman Reed partners were appointed by the federal judge to the Lead Counsel Committee. The case resolved successfully, resulting in more than $2 billion being directed to patients injured by the recalled devices.
Guidant & Medtronic Defibrillators
Negotiated a nationwide $240 million settlement for 8,500 patients after the Guidant heart defibrillator recall and a $95.6 million settlement on behalf of 2,682 patients who had faulty Medtronic heart defibrillators.
Baycol
Co-Lead Counsel achieving a $1.15 billion settlement for 2,500 clients who had significant injury after taking the cholesterol lowering drug, Baycol.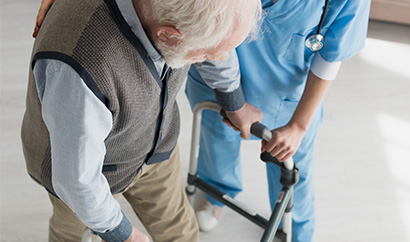 Levaquin
Represented individuals who were prescribed Levaquin as an antibiotic and suffered serious side effects. The patients alleged that Johnson & Johnson failed to adequately warn that the powerful antibiotic could cause tendon ruptures.
Obtained a $1.8 million jury verdict for one of our clients who experienced an Achilles tendon rupture while on Levaquin.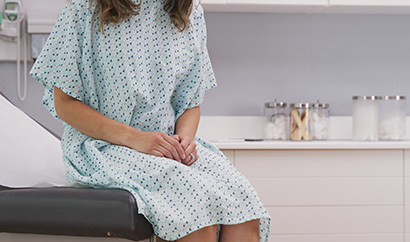 TVM Litigation
Transvaginal mesh implants came under increased scrutiny by doctors and patients after the FDA reported that thousands of women may have been unnecessarily exposed to a significant risk of injuries related to these devices. Zimmerman Reed represented hundreds of women in this litigation and was able to successfully recover for their injuries and losses.